How can I forward inquiries from AppFolio?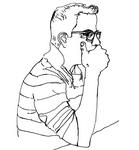 Updated by Kobi
To forward inquiries from AppFolio, take the following steps:
Note: for properties that have already been posted (that you'd like to direct to Showdigs), please un-post the unit before you follow the steps below. The Post "action" (in step 4) will trigger the change of contact info just for this specific listing.
Login to your AppFolio account.
Go to the property page for which you want to forward inquiries.
Scroll down until you see Vacancy Posting Contact Info. Under the vacancy posting contact info, change the Email Address to tour@showdigs.com. 👉 Don't see this section? See below for how to turn it on.

Post the listing to the Internet and Website (for this unit to be assigned to Showdigs). If the listing is already Posted, make sure to Unpost and then Post again for the changes to take place.
On the Showdigs properties page when it asks for the "Appfolio Name" please refer to the Name used in Appfolio's property page (In the gray box next to property picture).

How to enable Per Property Vacancy Posting Contact Information?
Note: You will need access to edit Company Settings
Click your name from the top right of any page, then click General Settings.

Under Leasing click Online Posting Settings.
Under Online Posting Settings, select Allow Vacancy Contact Information to be set on the property page.

Click Save.
You're all set! Showdigs will handle your online inquiries and conduct showings on your behalf.