How do I forward inquiries from Propertyware?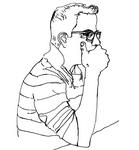 Updated by Kobi
To integrate with Propertyware, take the following steps:
Create a user profile with no permissions

Login to Propertyware
Click setup (top right corner)
Expand "Administration Setup" (left hand side)
Expand "Manage Users"
Click "User Profile
Create a new user profile

Name = "External Leasing"
Uncheck global boxes; change all other settings from "On" to "Off" or from "Full Access" to "Read Only"
Save

Create Showdigs as a user

Profile = "External Leasing"
Status = "Active"
Privilege Level = "Normal User"
First name= On Demand
Last name = Showings
Phone = PM company phone line
Password = whatever PM wants

Assign showdigs as the listing contact

Click marketing
Click on the relevant listing
Scroll to bottom
Add "On Demand Showings" as listing agent
Make primary agent
You're all set! Showdigs will handle your online inquiries and conduct showings on your behalf.