Self-Showing With Codebox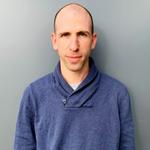 Updated by Ohad Ron
Showdigs allows self-showing your properties using Codebox lockboxes.
To start, you will need a Codebox account and lockboxes which you can order here.
Connect your Showdigs account with the Codebox account in the "Settings" screen:

Once you have your account connected and a codebox placed at your property, you can start showing it with Showdigs.
Showdigs will allow your prospect to schedule a self-tour at their convenience. Before they schedule a tour they will need to verify their identity by scanning an ID and verifying it matches their live selfie. In addition, they will need to qualify for the pre-screening criteria you set for that property.
When they arrive at the property they will be provided an access code. Once they're done, we'll remind them to return the key to the lockbox and make sure everything is secure as it was. They will also be prompted to fill in a short survey about the property and to indicate how they'd like to follow up.
Pricing
Self-showings are free of charge, but requires a Pro or Premium Showdigs subscriptions.
Pro - Up to 10 concurrent self-showing properties
Premium - unlimited concurrent self-showing properties
Separately, Codebox will charge for ordering and periodicially for usage of the lockbox.