What kind of inspection report should I expect back?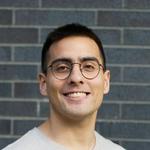 Updated by Nick
Showdigs performs VISUAL inspections only -- no structural or mechanical checks are done.
The purpose of our inspections is to catch big-ticket items and common lease violations.
Showdigs will:
Take an overview photo of each area
Note water damage anywhere throughout the home
Take photographs underneath every sink
Photograph any tub/shower, tile/grout
Note common lease violations
On the exterior, check landscaping maintenance
Test smoke/co-detectors when reachable
Note tenant reported items
For additional questions, or if you want to see an example report, please email hello@showdigs.com.