How does Showdigs access the property for periodic condition reports?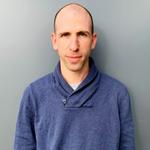 Updated by Ohad Ron
For periodic / mid-tenancy condition reports, Showdigs takes care of all tenant coordination for you.
When a report is ordered, we will email the tenant introducing our agent and our service on your behalf.
Our Agent will work with the tenant to find a time that works for them to do the report
Our agent will perform the condition report. Note that the tenant will be required to be present on the property at the time of the report.
If our agent will not be able to coordinate a suitable time for the report with the tenant within a reasonable time frame, our team may contact you for escalation.