How to set up an Open House Style Showing?
Updated by Kristen Franzen
What is an Open House Style Showing?
This type of showing is best for remote locations where On-Demand Showings might not work well for your in-house showing agents or is an area where we do not have many Showdigs Agents. This type of showing is also great for "Pre-leasing" a unit so you can gage the amount of traffic this property generates.
We recommend setting up 1-2 showing windows a week to stack as many leads into a single showing window as you can.
These are very different then an On-Demand showing with Showdigs. If a Showdigs agent is assigned to the open house window, you will be charged for the time requested regardless of if a lead tours or not. With this in mind, it's important to understand that you as the property manager will need to market this property on your website and 3rd party websites to generate the lead traffic.
Now that we went over all of that. Let's Set up your Open House Style Property
If you need help showing your property with Open House Style Showings, this guide will walk you through the set up process.
1. Login at app.showdigs.com
2. Click "Add Property"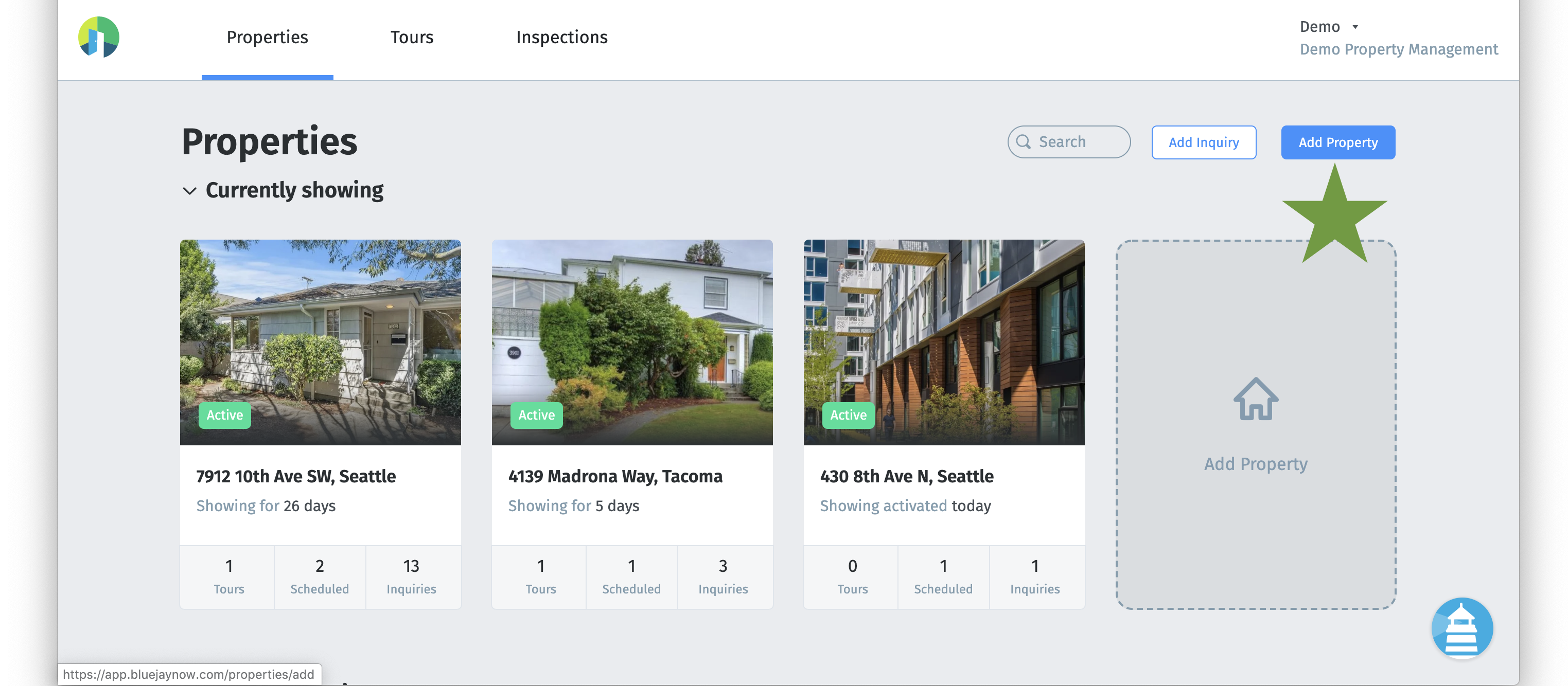 Provide details as requested, using the tool tips where you need some guidance. Here are some additional answers to frequently asked questions:
Q: Why won't it accept my address?
A: Likely because you didn't click the drop down. Once you start to type, you'll be given a list of options to choose from. Make sure to click one of those.
Q: Do I need multiple photos for my property?
A: No! Just an exterior shot so our agents know they're at the right place.
Q: How do I get a link to my ad?
A: It depends where you're marketing your property! Best bet is to search Zillow for your property and copy and paste that URL.
Q: What if I don't have an online application?
A: Then you need to get in the 21st century! Just kidding. Contact our team at hello@showdigs.com and we can help you address your particular situation.
3. Schedule showings your way - Open House Style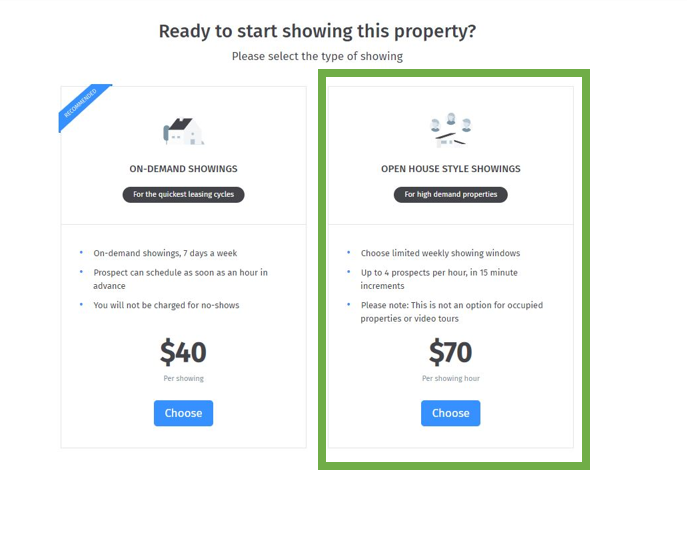 - Choose the Open House Style Showing Option
- Submit General Information about property and Access Codes for our agents
- Choose your showing windows wisely. It's important to not have too many so that leads are prompted to schedule back to back for a more successful Open House.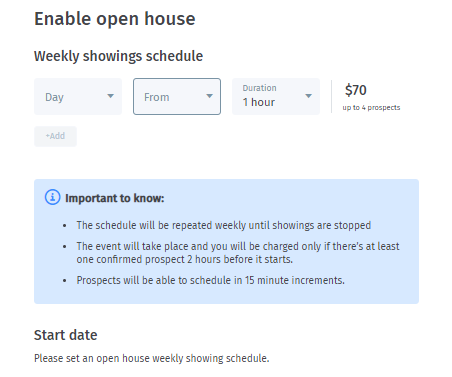 Please remember this schedule will repeat weekly until showings are stopped.
And that's it. You're all set.