How do I order a condition report?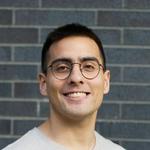 Updated by Nick
To order a condition report:
Login to app.showdigs.com, click "properties" and select the property you would like to order a report. (Add a new property if this property is not yet on Showdigs platform).
Click the 3 dots to open the menu and select "Book a service"
Select the relevant service and submit the order request
OR
Provide CSV or Excel spreadsheet with columns: Property Address, Unit #, Primary Tenant Name, Primary Tenant Phone, Primary Tenant Email, Secondary Tenants Name, Secondary Tenants Phone, Secondary Tenants Email
Email the spreadsheet to inspections@showdigs.com or ask for help there.