Ordering Condition Reports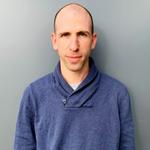 Updated by Ohad Ron
Showdigs performs two kinds of condition reports:
Move-in/out reports
Detailed reports of nearly every inch of the property. You will get a PDF with pictures and textual description of all areas of the property.
To perform this report, our agents will need a 4-hour window and the property will have to be in report-ready condition.
Periodic Reports
Higher-level reports of the property, with photos and textual description. You will be able to notice any major damage or issues in the property.
Our team will coordinate the report time with the tenant, who will have to be at the property at the time of the report.
Ordering a report
To order a report, the property must already be added to your Showdigs account. Once it's added:
Click the three-dot menu in the properties list and choose "Book a service".
Choose 'condition report'
Choose your preferred report type and follow the steps
After finishing your order, you will be able to see the status of your report and any completed reports in the 'Condition Reports' screen.
If you have a large list of properties in need of a condition report, our team will be happy to assist and add them for you in batch. Contact us at hello@showdigs.com for assistance.