How do I order an inspection?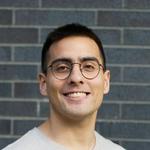 Updated by Nick
To order an inspection:
Login to app.showdigs.com, click "inspections" and provide the relevant property and tenant details.
OR
Provide CSV with columns: Property Address, Unit #, Primary Tenant Name, Primary Tenant Phone, Primary Tenant Email, Secondary Tenants Name, Secondary Tenants Phone, Secondary Tenants Email
Email the CSV to inspections@showdigs.com or ask for help there.