How to see my tour reports
Updated by Kristen Franzen
In addition to the tour reports that are emailed to the Property Listing Owner in Showdigs, you can see all your tour reports in your Showdigs Dashboard too!
At the top of dashboard click on the Tours Tab
There are then 3 sub-tabs in this screen. To see all tours that happened in the past, click Archive. The default here is to show the past couple weeks.
Then utilize the Search Bar in upper right corner to type in specific address.
You can then filter the tours by the status of the tour. To find completed tour reports filter by Completed.
Click button for View Report.
If you wish to expand the date range, use the dates picker and select your desired range. (Note: you need to select both start and end dates).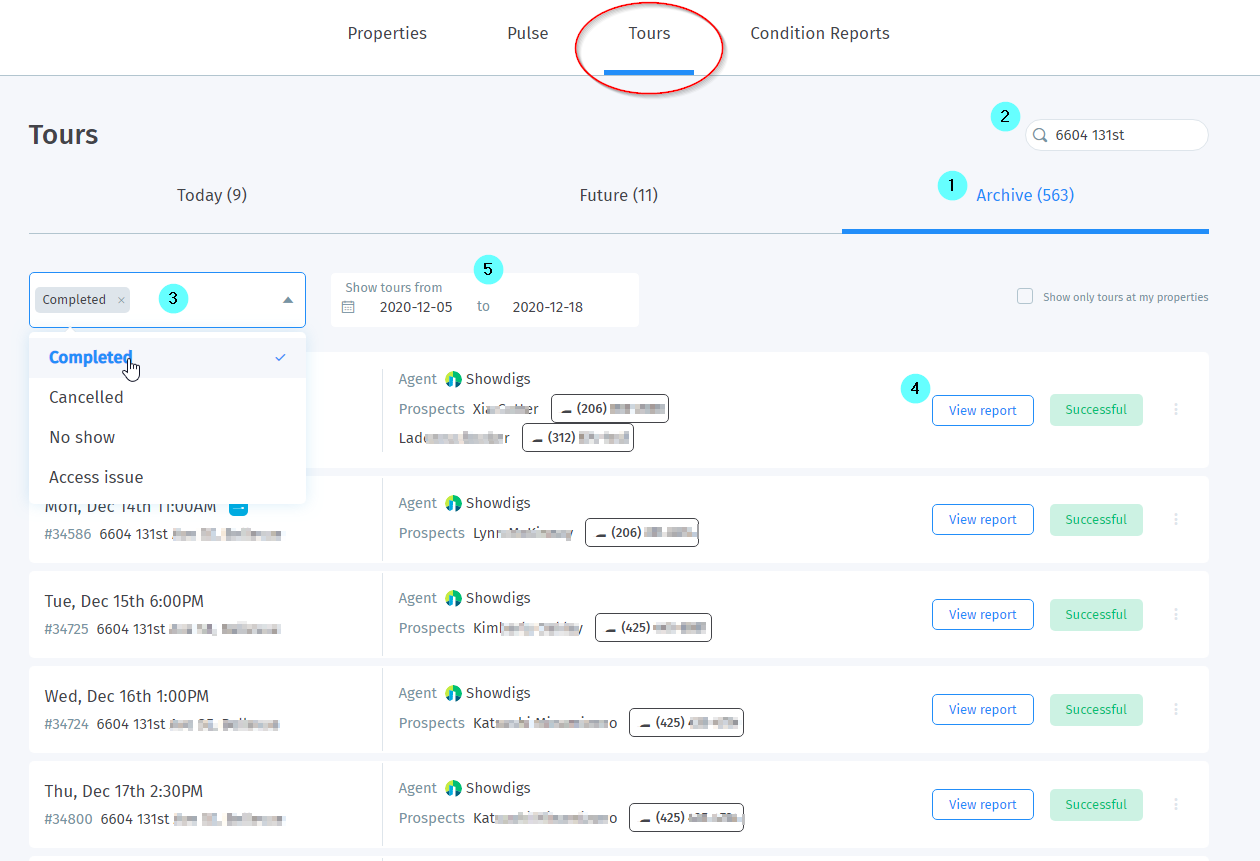 You're all set! Now you can let Showdigs handle the rest. 😊