What do I need to do if I use showmojo?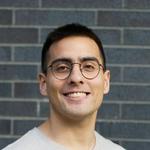 Updated by Nick
This is not an integration, but there are a couple of Showmojo features that may disrupt the seamless prospect experience that we like to provide. 
Login to your Showmojo account
Navigate to the property's listing that you plan to list with Showdigs
Click 'Listing Options'
Depending on the settings you've already enabled, you may not need to change some of these. Otherwise, ensure 'Showmojo will not syndicate this listing', 'Showmojo will not send confirmation requests for this listing', and Showmojo 'will not' send follow-up emails and text messages for this listing.

Syndicate the listing using your Property Management software. You can find detailed instruction based on the software you use here: How do I let Showdigs handle my scheduling?