How can I schedule prospects from Craigslist?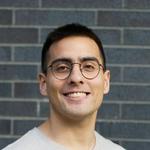 Updated by Nick
To allow prospects to easily schedule through Craigslist, use your scheduling link:
Login to app.showdigs.com, click the relevant property, and copy the "scheduling link".
Include your "scheduling link" in your listing, saying something like: "SCHEDULE A TIME TO VIEW THE PROPERTY BY VISITING THIS LINK: [insert scheduling link here]"
Remove the ability for leads to reply to the listing to drive them to use the 'Landing Page URL' by selecting 'no replies to this email'.