How can I integrate with Craigslist?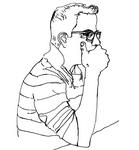 Updated by Kobi
You can't actually integrate with Craigslits, but you can still market there by following these steps.
Login to app.showdigs.com, click the relevant property, and copy the "scheduling link".
Include your "scheduling link" in your listing like the example below:
note: you can find the 'Landing Page URL' by clicking on the relevant property in your Showdigs account.
Remove the ability for leads to reply to the listing to drive them to use the 'Landing Page URL' by selecting 'no replies to this email'.